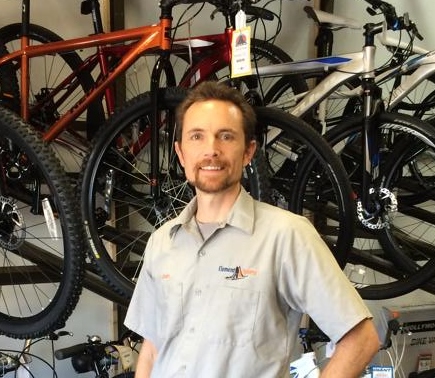 4 years ago today I took over here at Element Sports. Element Sports was in a major transitional stage at the time, as it had recently changed locations and a complete turnover in staff. But I knew that the shop still had plenty to offer to its customers and the greater Winchester area, so I took a leap of faith and made the plunge into small business ownership.
I re-focused the shop around its core principle: to assist people on getting out on great adventures by bicycle and kayak. If you know me personally, you know I love long adventures in the outdoors. When you head outside with me, you are never exactly sure what is going to happen, but it is going to be long, tiring, and a whole lot of fun! I love sharing my adventures and getting others out.
To that end, I expanded our services to include tour guiding, trip planning, and event coordination through Element Adventures. This past year has marked the first year of getting Element Adventures off the ground, highlighted by our very successful inaugural Triple Peak Gran Fondo.
Over the last 4 years, the shop has grown. Last year saw Gary Moon return to the "family." A long-time employee at Element Sports from even before it was Element Sports, Gary provides a great wealth of knowledge and expertise for our customers.
Of course, the growth over the last 4 years is attributed to our awesome customers. So I'd like to thank everyone who has patronized our shop and supports us! We love taking care of you and helping you to "Get Out! Have Fun!"
Next year takes will take us to 5 years. I can't wait to see what the next year brings! Thank you!
#4years #shopanniversary #wehavealltheelementsforyournextgreatadventure #getouthavefun