My son, Ben, and I have had a couple chances to ride out west the last few years.  First, a couple years ago we went to Moab, Utah.  Then, just last week, our family headed out west again to drop Ben off at college.  He has chosen to pursue a mechanical engineering degree at South Dakota School of Mines and Engineering.  While getting him situated, we got a chance to get some hiking and riding in.  It is so different out west, but so beautiful.  If you get at chance to go, go!
Our first day, we took a hike in the Badlands.  It was otherworldly.  The landscape is not barren, but from many angles looks so.  But grass and small bushes actually flourish in this area that only sees 16″ of rain per year.  Be careful, though: we very nearly stepped on a rattlesnake!  We did get to see other wildlife, too, though.  Birds, toads, butterflies, bison, and prairie dogs all on the same hike.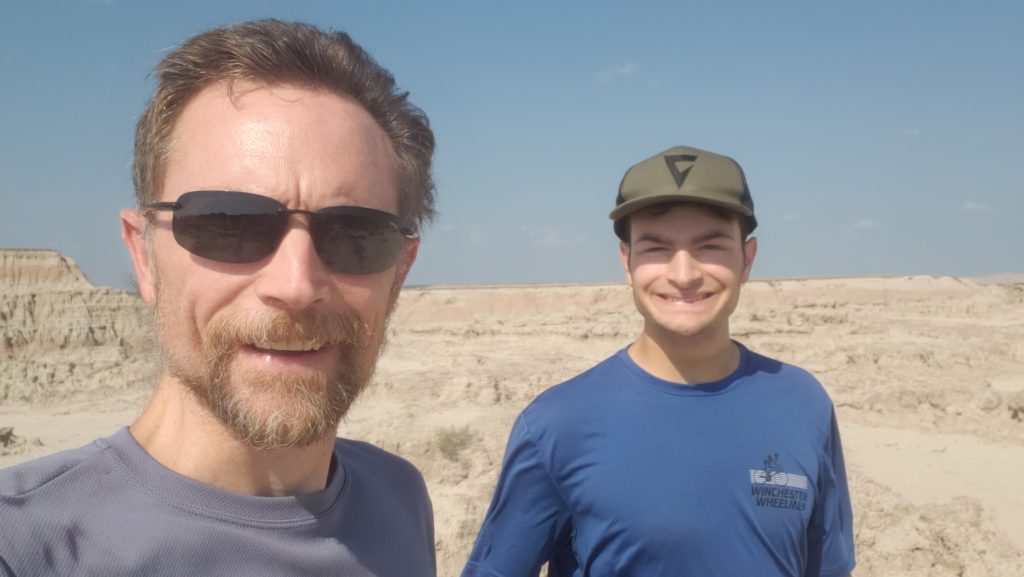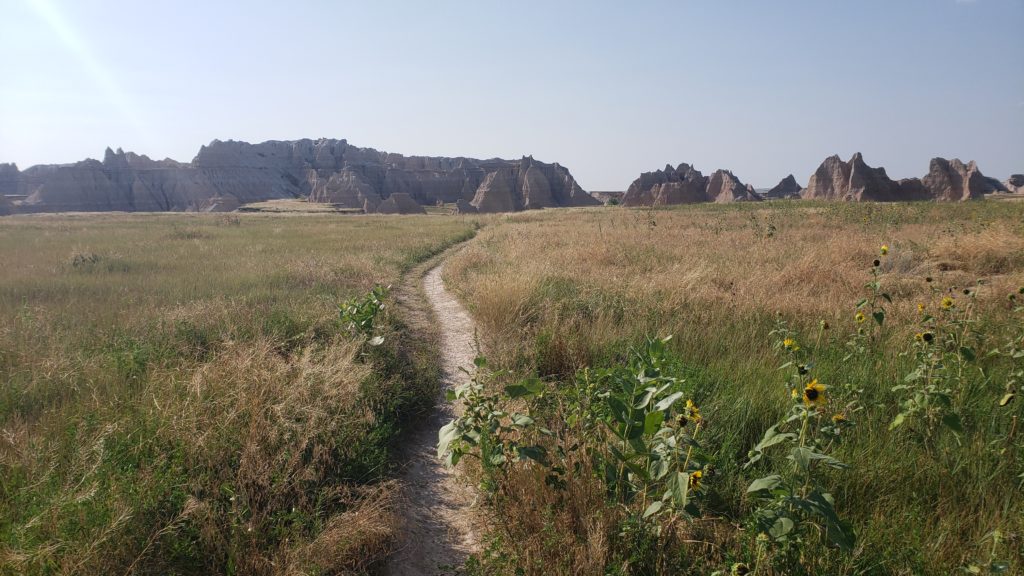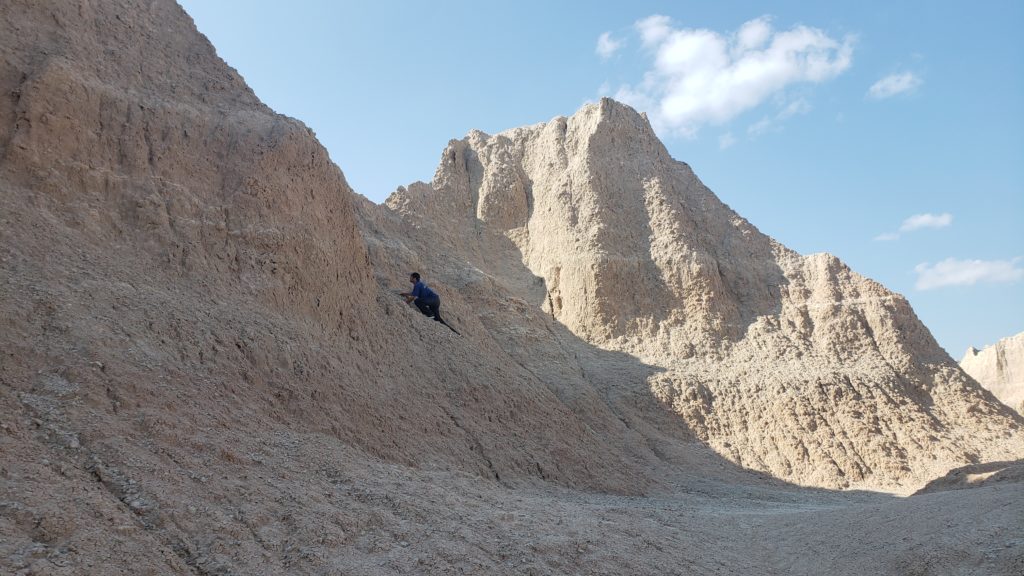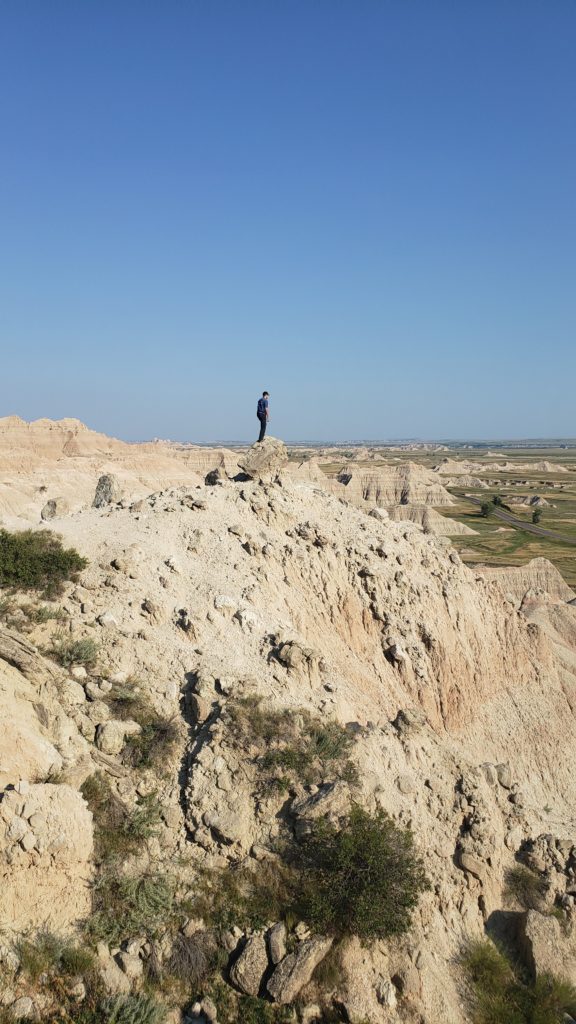 The next three days we spent mountain biking.  Benji had brought his mountain bike with him, of course, but I rented a nice Giant Trance X from Acme Bicycles there in Rapid City.  First we hit up the trails right in town, hardly a mile from his school and apartment.  Very nice trails to have so close!  They were mainly XC oriented, punchy climbs.  Trails were sandy and rocky, but not overly techy.  There was one or two black trails that were a little bit trickier, and one super short red trail that was extremely difficult, but otherwise, a short travel bike or even a hardtail would be perfect for the trails there.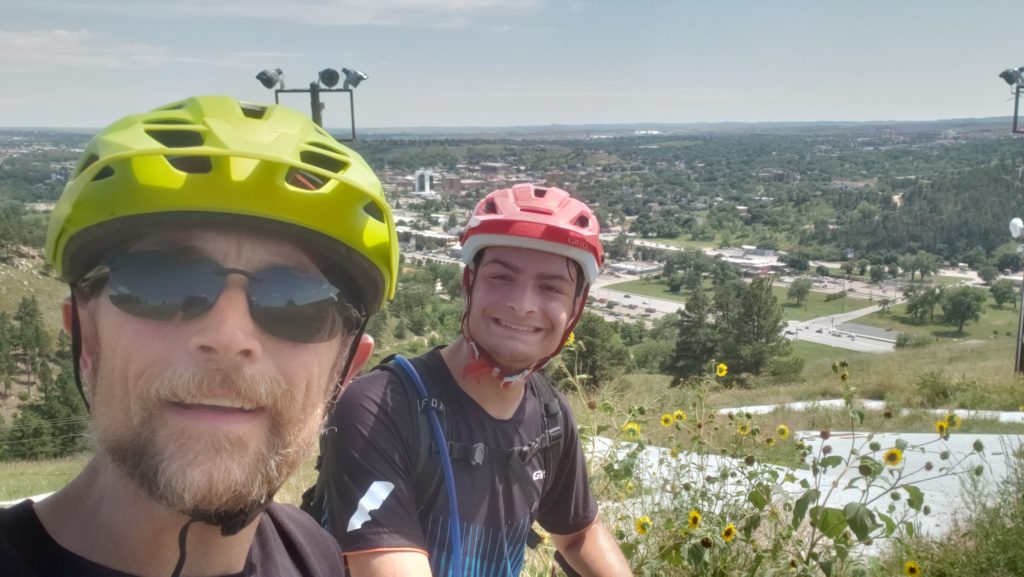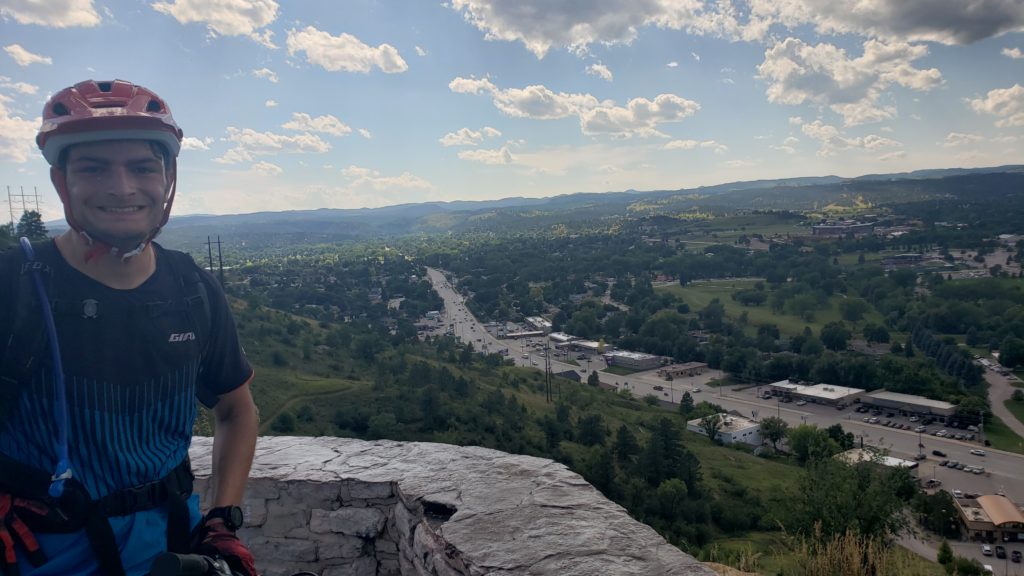 The next two days we spent riding in the backcountry at a system called Victoria Lake Trails (though we did not see any lake).  Not really that far from the city, only about 8-10 miles out, but once you were at the trailhead, you really felt like you were in the middle of nowhere.  The trail worked its way through evergreen glades, alongside cliffs, through open meadows and cowpastures, down along brooks and springs; the terrain really varied over each day's 12-17 miles rides!  These two rides at this trail system was honestly the most beautiful country I had ever ridden in!  We tackled the harder day first, 12 miles with steep climbs, slightly techier with a bit more rocks, as well as some slightly scary riding not far from the cliff edge at times.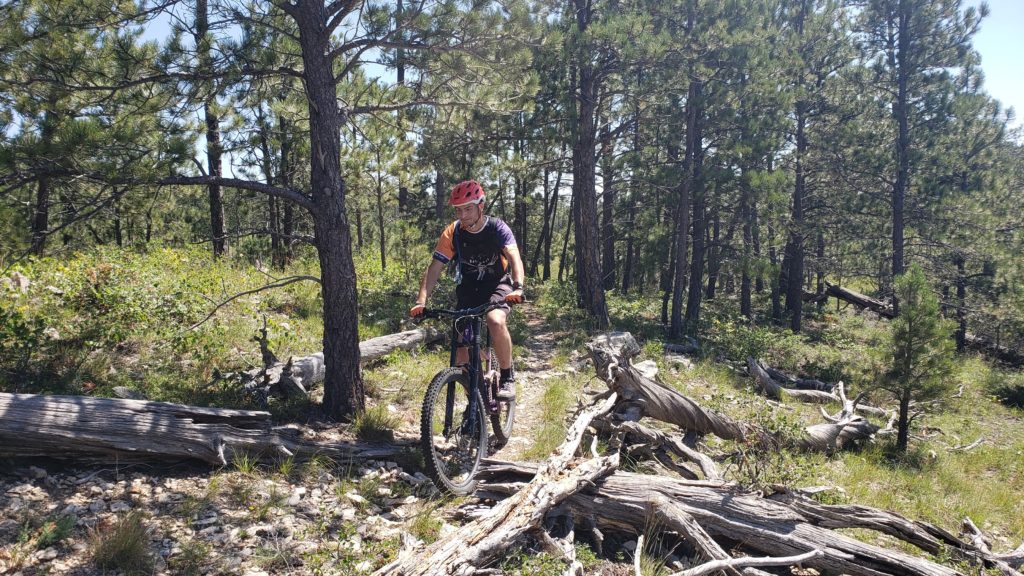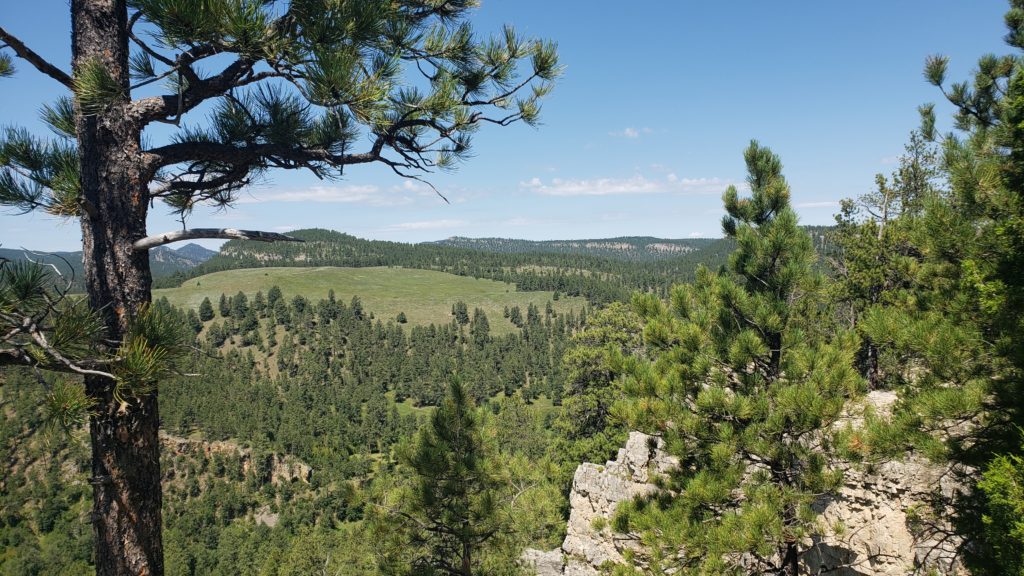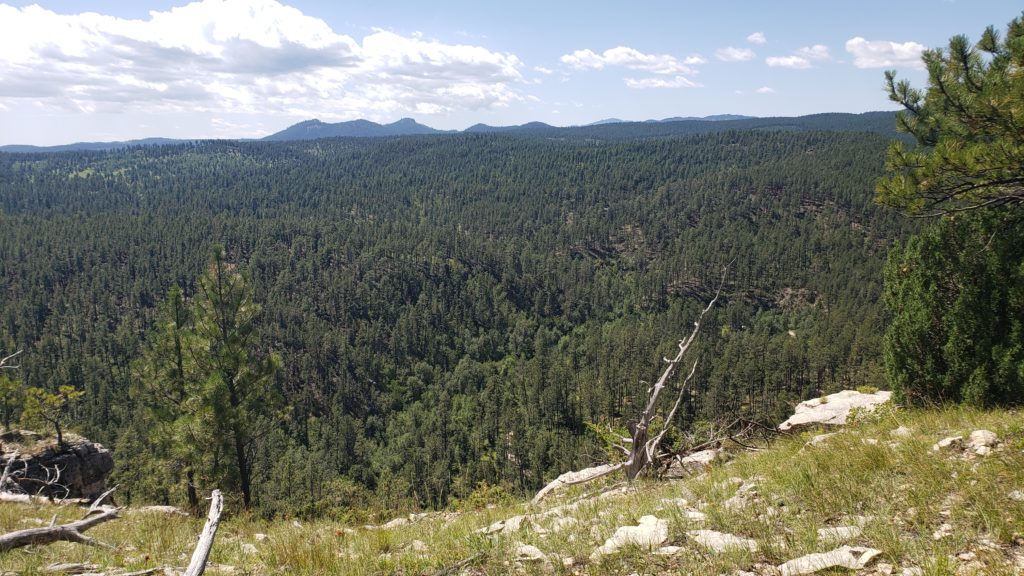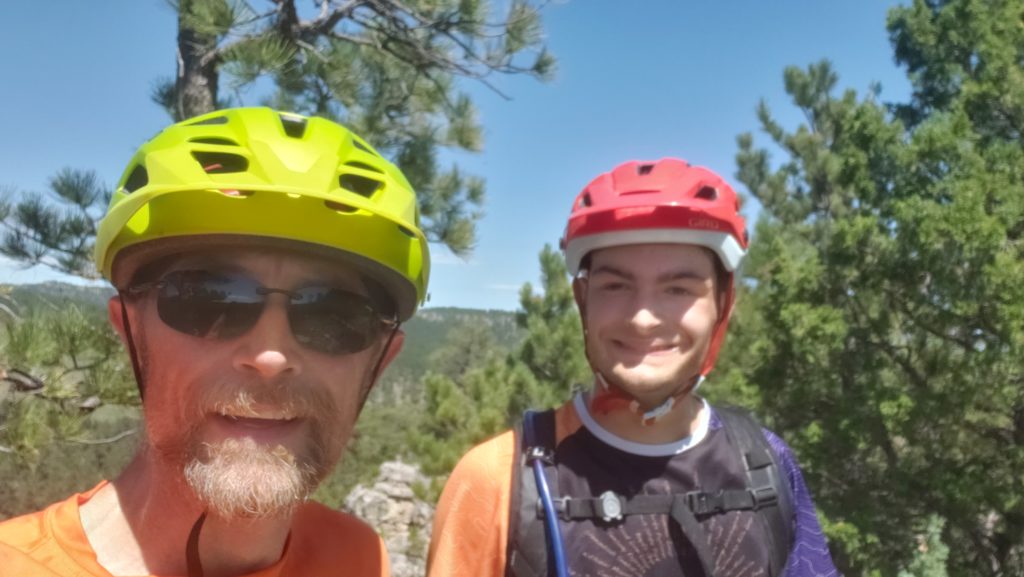 Our last day of riding was back at Victoria Lake trails, this time tackling the longer 15 miles loop (almost 17 total, as there was a stretch to get to the start of the loop).  Slightly less challenging as far as steepness of the climbs, and for the most part not technical, it was still a full day of riding. It did become a bit interesting for about the last quarter of the ride as a thunderstorm began to roll in, and we could see the sky starting to get darker and hear thunder off in the distance.  Finally, during the last couple miles it got much darker and began to sprinkle, turning into a downpour and hail just 100 yards from the car.  Back just in time!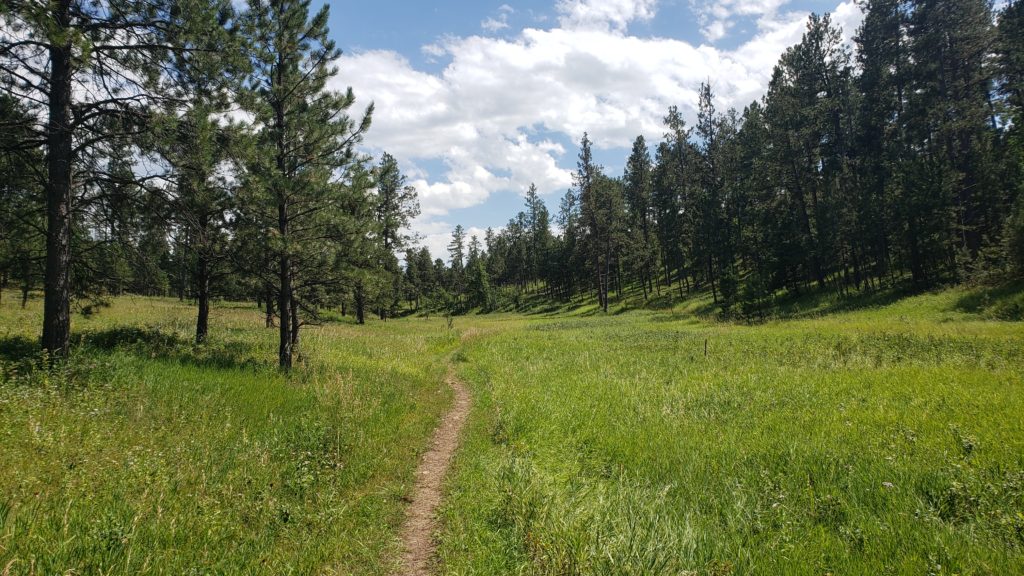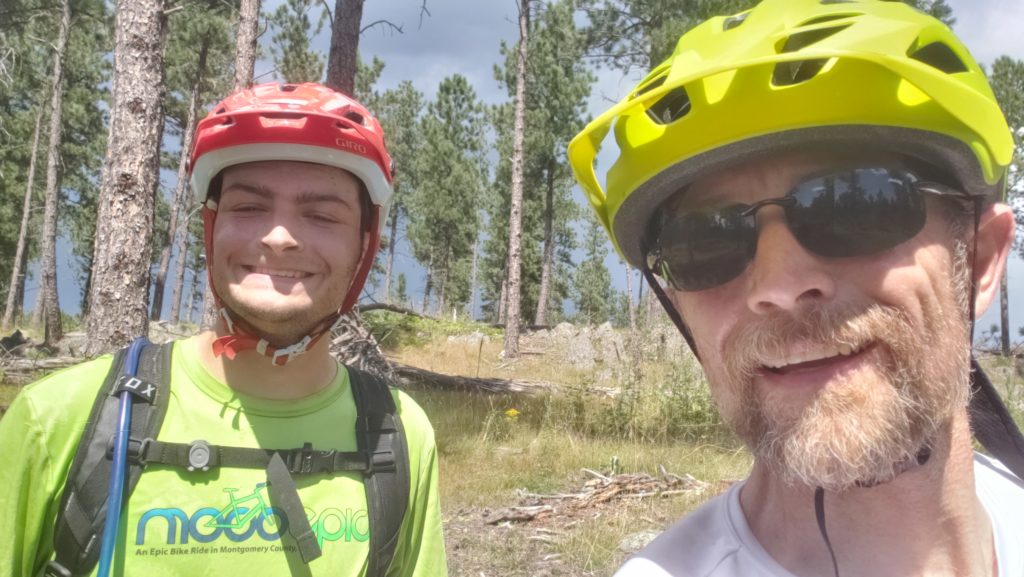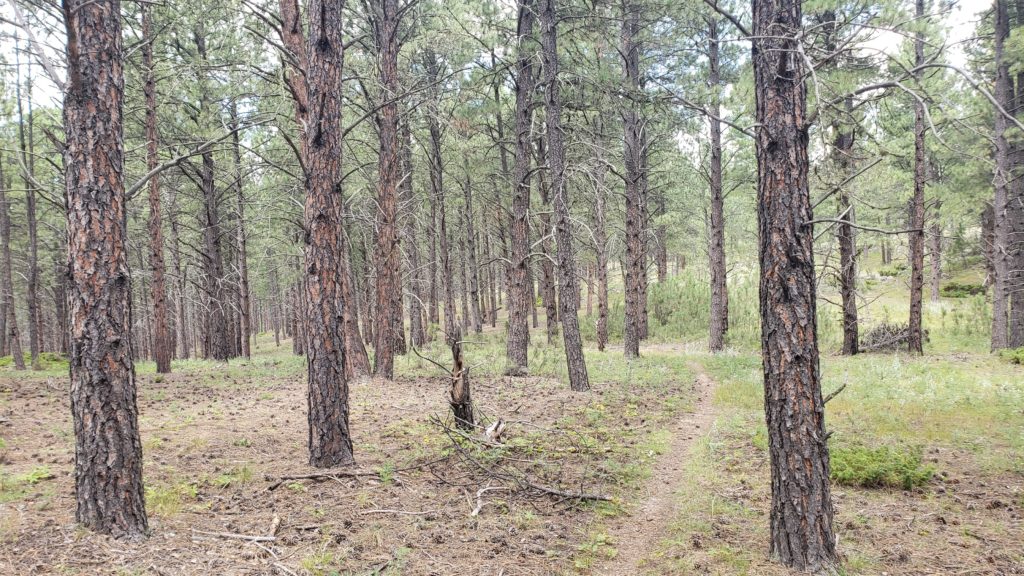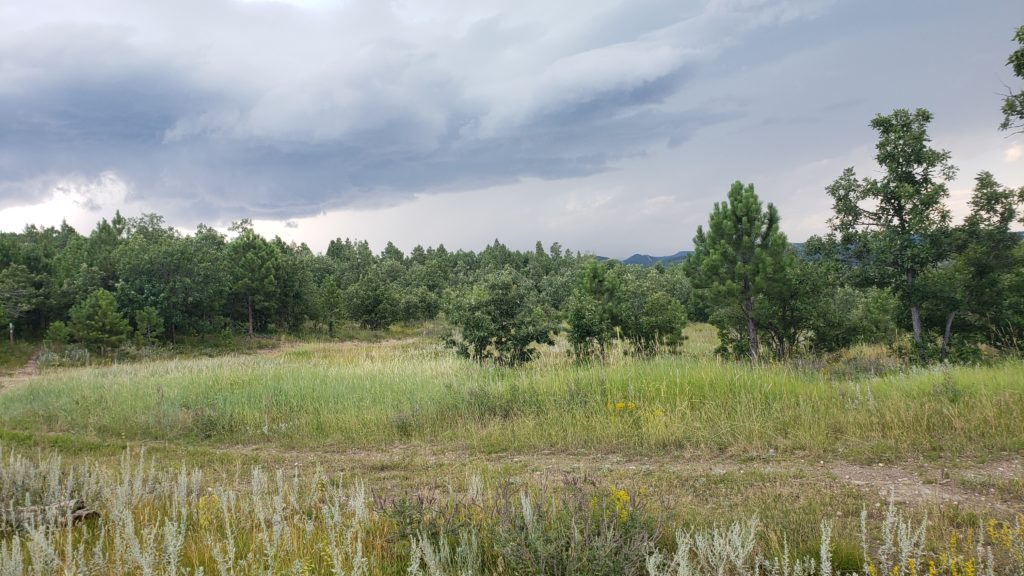 Ben will get opportunity over the next couple years to explore more areas.  I can't wait to get out to visit him and try all the other riding available out it in the Black Hills!